WELCOME TO THE City of Stratford, St Marys and Perth County CHILD CARE REGISTRY
Your online application for licensed child care services and approved recreation services.
Apply for several licensed child care options in just one application!
FINDING QUALITY PROGRAMS
Licensed child care programs must meet and maintain specific provincial standards, set out in the Child Care and Early Years Act. These standards provide for the health, safety and developmental needs of children. For more information on licensed child care programs, please visit the Ministry of Education's website at http://www.edu.gov.on.ca/childcare/.
APPLY FOR LICENSED CHILD CARE SERVICES

The Registry provides a list of licensed child care providers in Stratford and includes several child care options for you to choose from:
• Home-based childcare;

• Centre-based childcare;

• Before-and-after school; and

• Approved recreation programs.
To add your name to the Registry, you must first create an account. Then follow the steps to apply for the child care programs that best meet the needs of your child and family.

The Registry is managed by child care providers. Once a space is available, a child care provider will contact you directly to advise you of the next steps.
To complete an application, you must first Create an Account.
FINANCIAL ASSISTANCE


Applying for financial assistance with child care costs is a separate process and is not included in your application.
If you cannot pay the full fee and need help to pay for your child care costs, you can apply for a child care subsidy with the City of Stratford by calling (519) 271-3773 x200, or toll free 1-800-669-2948 x200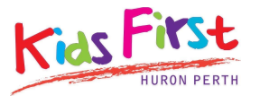 For technical support with your application, email Support@OneHSN.com or call 1-888-722-1540.
Session: 555e0025-85b3-4e86-828b-7c97cd07b3cb
Request: b1273a4e-419a-4675-9ce5-26bc5f1efd67